Authentically Independent.
Rules We Live By:
1. No brands owned by major corporations. 
2. Everything is Earth, pet, & people-Friendly.
3. Everything is American made.
These three rules set us apart from Etsy, Grove, and Thrive Market - each of them is funded by venture capitalist groups and sell corporate and foreign manufactured brands.
To our core, we believe healthy products should be available to everyone.  
If things are tight this month, use code: INDIE20 for 20% off. (A need-based honor system).
Everything ships directly from our distribution facility in Raleigh, NC. We handle all returns.
The last shipping date for Christmas is Dec 20.
(Raleigh delivery date for Christmas is Dec. 23)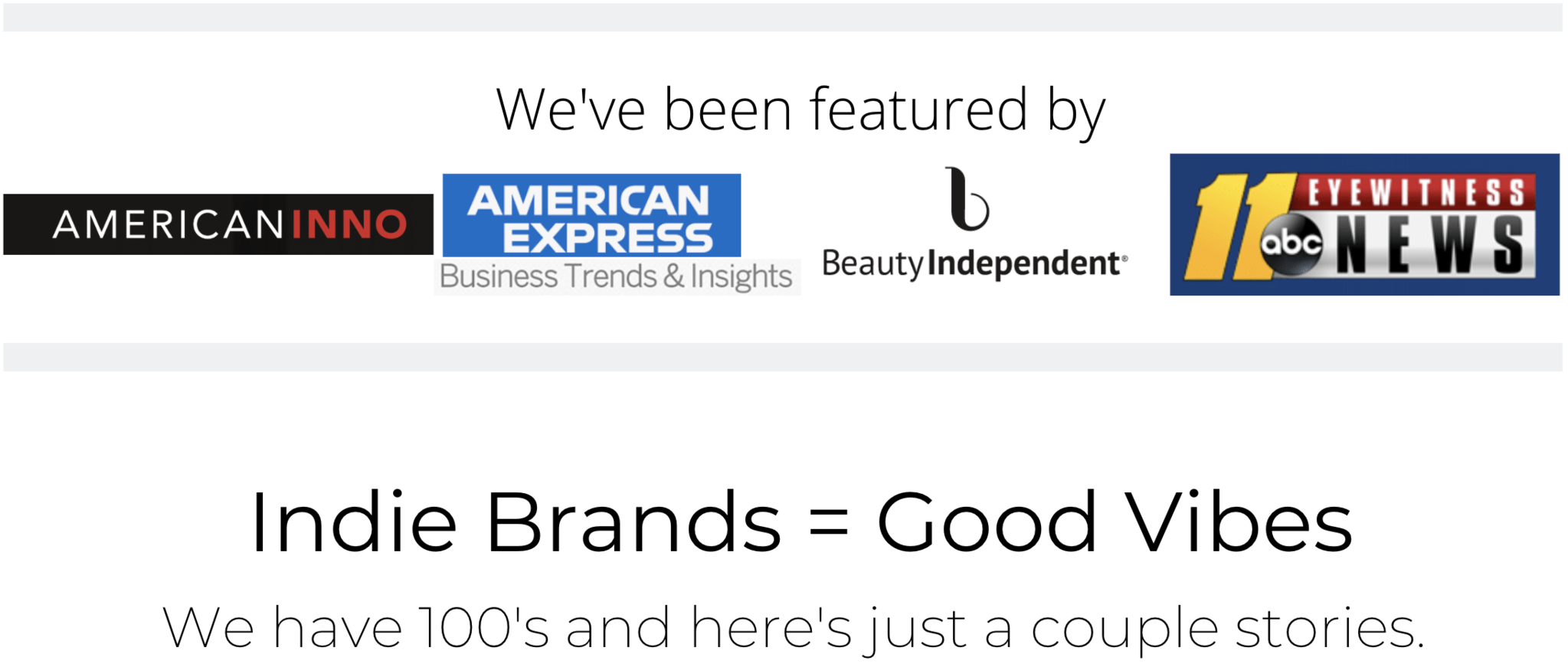 What People Are Saying
Why wouldn't I do this? They've done all the work. If we aren't willing to make a small change how can we expect the big things to change?
Nick Webb
The products are sooo good! Prices and shipping were awesome too. Thanks Indie Goods!
Amanda Ison
When I found out Grove is just selling brands that are now owed by big corporations I was so disappointed. I love that Indie Goods is authentic and my order arrived so fast!.
Shannon Simmons